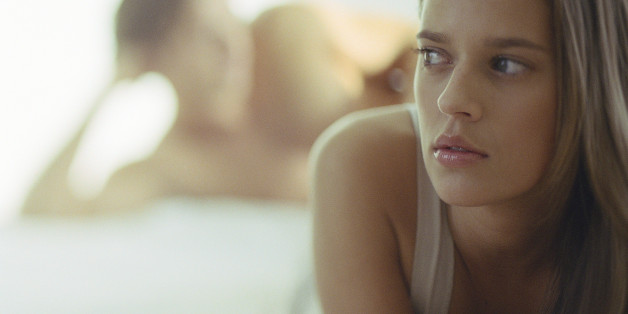 Khalil Gibran said, "Doubt is a pain too lonely to know that faith is his twin brother." Reminiscent of his words is the truth that we can sway between unshakable faith and extreme doubt in mere seconds. Under certain circumstances we can't even tell doubt and faith apart, or we may feel consumed by both at the same time.
Betrayal is one of these circumstances. We suffer quietly through disloyalty from a partner, friend, or family member, but this embeds harmful emotions deeply into our being. Our trust in others erodes if we don't process the reality of betrayal and work through its painful impressions. And who hasn't been betrayed? After one partner is unfaithful, we just can't imagine our next love interest remaining loyal. If our best friend deceives us, we begin to think all friends are capable of this sinister act. In this way, we set ourselves up for a vicious cycle and program our minds to believe that betrayal is something we'll just have to learn to live with. But infidelity of any kind can bring about wisdom and invaluable lessons to be learned. And we can take action to cleanse our spirit of the grim past and, in a sense, betray our own betrayal.
Betrayal leaves us at a fork in the road. We can choose to act in ways that either favor or impede personal growth: we can become stuck in a bad moment forever or we can put it behind us for good. We decide our path. Act on my 13 steps to recover faith after betrayal:
1. Erase the imprints of betrayal.
The wounds of betrayal can be so submerged in our subconscious mind that they might be difficult to extract. Meditation can help to reach the root of former deception and jumpstart the healing process. I recommend quietly meditating for a few minutes each day, digging into the contents of your brain and wiping out old memories or thought patterns that keep you stagnant.